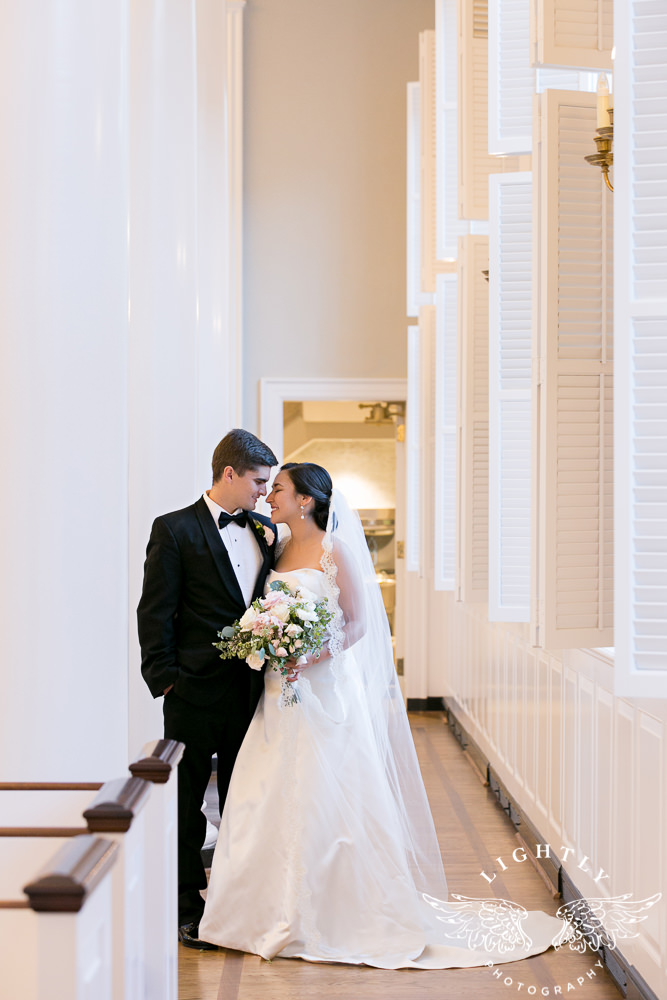 Even though we, as vendors, may work at some of the same venues frequently, it does not mean that every wedding is the same.  I enjoy getting to see each event come together with special touches from the couple.  Different things about the day are special to different people and it's fun for me to get to photograph what is special to each couple.  For Claudia and Patrick it was definitely about the people.  Their guests came from all over and I know they were excited to have everyone in one room!  Claudia says this about her wedding day:
" Our wedding will be a giant melting pot from all over, and that is going to be such an awesome thing! The bride's side will have a strong Texas, and particularly UT Longhorn showing, as I grew up in Colleyville, TX and then went to school at the The University of Texas in Austin. In addition, both of my parents are from La Paz, Bolivia and actually a good number of my family members still live in South America and will hopefully be able to come up for the wedding. So that will add some good Latin flavor to the Texas melting pot! So now, moving on to the groom's side… Patrick is my southern gentleman, born and raised in Mobile, AL. After high school, he went to college at the Citadel in Charleston, SC, and then spent some time working in Atlanta, GA, before going back to school in Birmingham, AL. So he has essentially been all around the Southeast and we will have guests from pretty much all of those cities! So to summarize our melting pot; we will have some Texan, some Latin, and some Southern. It is going to be awesome!! And on a more serious tone, we both acknowledge and greatly appreciate the fact that our wedding day is going to be one of the few times in our life together that we will be able to get all of our family and loved ones together in one place. Having everyone in one room to celebrate together with us will most definitely be one of the top highlights of our big day.  We have asked a Patrick's hometown priest, and long-time friend of his family, Father Dan Good, to marry us in a full mass wedding. With both of us growing up Catholic, this is an important one for us, and I think an awesome way to bring some of Mobile to the wedding. I also plan to walk down the aisle with my grandma's rosary around my bouquet. I don't know what my bouquet will look like yet, but my Abu Chachi has always been one my favorite people and having her rosary with me will be very special."
Enjoy some of my favorite images from their fun reception!
-Amanda
A special thank you to all of the vendors!
Event Coordinator – Weddings by Wendy
Hair & Makeup Artist – Elan Makeup Studio
Floral – Blooming Accents
Cake Artist – C Marie's Sweets
Entertainment – Special Edition Band
Paper Products –  The Paper Kutt