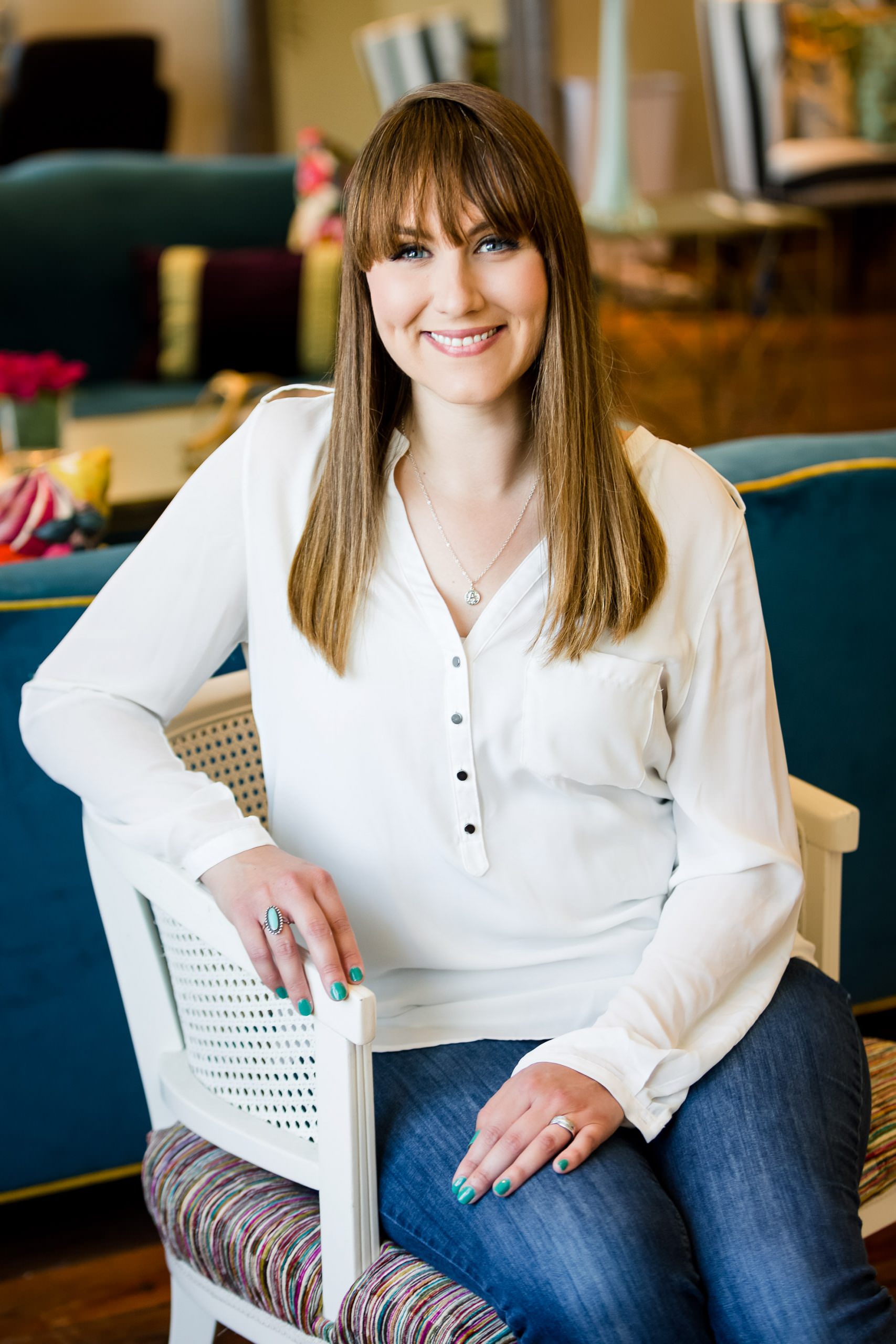 "A wedding day is a magical time, not only for the couple saying "I do," but for their loved ones celebrating the joining of two families. I love capturing the big and little moments that happen on a wedding day, like your husband hugging your mom after the ceremony, or your oldest friends belting Journey with you on the dance floor. Photographs help you relive those memories long after the vows have been said, and I get to be part of that!
When I'm not behind a camera, you can catch me cooking (probably tacos) with my husband, seeing the latest Marvel movie with my awesome stepdaughter, Lilly, cuddling with our puppy, Maggie, or catching up with an old friend over copious amounts of coffee."

-Jennifer Aguilar
Associate Photographer
Jennifer has been with the team over 6 years.  She is sweet, detail oriented, creative and has a calm approach to weddings. Explore her photography in the galleries below and see her client reviews.
"Jennifer, the lead photog, was so warm and friendly, and felt like another friend at the wedding. She found a way to do everything we mentioned, and had many fun ideas of her own. Our photographers were everywhere and managed to get so many amazing shots."
-Jennifer
"The pictures were perfect, expertly touched, and far more comprehensive than we had anticipated. There is absolutely no other photographer that we could have chosen that would have done the fantastic work that Jennifer, Tracy, and the team did in memorializing and capturing our incredible
wedding day."
- Thomas
Fill out the contact form below and let me know about your wedding
Live in your day fully and enjoy the memories
Confirm details and sign a contract
Schedule a chat to discuss details & get to know eachother
By your one month anniversary relive your day with emotional images of your story.
Using our convenient online system you can sign the contract, pay the retainer and lock us in!
I want to hear all about your story, how you met, your wedding plans and the things you are most excited for.
Want to find out more about wedding photography with jenifer?
"Their photography is light, bright and always in focus. They can shoot in any venue or situation and the photos always come out great!"
-Kerrie, A Stylish Soiree, Wedding Planner