"I am a joyful person with a love for life & capturing the anticipation, excitement, joy, and love at a wedding.  From the look on the grooms face when he sees his bride for the first time, to the couple busting a move on the dance floor, I am so thankful I get to experience and capture these special moments that you will look back on.  I have the best job!
When I'm not photographing love you can find me spending time with my sweet husband, our dogs, or obsessing about flowers.  I also enjoy my church family and getting to work with children!"
-Annie Kercho, Associate Photographer
Annie joined us as after graduating from Texas A&M and has been working with us for 3 years.  She is talented, sweet, kind and has a heart for weddings!  In addition to photographing weddings Annie is our publications and social media manager as well as album designer.
What Annie's brides are saying:
"Annie did our engagements & wedding day photos, & OH MY GOODNESS she is AMAZING! Hiring Annie was one of the best decisions we made. The pictures are absolutely gorgeous! Not only is Annie incredibly talented & has a great eye for what looks good in pictures, but she is such a joy to work with!
She was so great in directing family/friends in pictures, making sure we weren't bombarded with guests when taking our bridal party pictures before the wedding, and giving us time during the first look & after the wedding to be alone together & really soak it all in! We can't say enough good things about her!"
Sarah & Matthew 5.20.17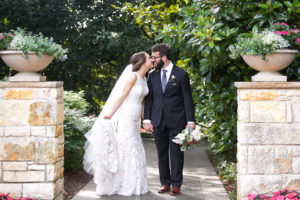 Annie was SO AMAZING! We just got our photos back from our wedding (only about 2 weeks after the wedding, by the way) and they are phenomenal. She was able to capture so many great moments! Also, she walked us through the wedding process with such poise and professionalism. She had a great positive positive attitude but was still about to tell everyone what to do effectively. Everyone in our wedding party loved working with her!! We feel SO lucky that we had Annie photograph our wedding. We recommend her to everyone!
Leah & Grant 2.10.18.