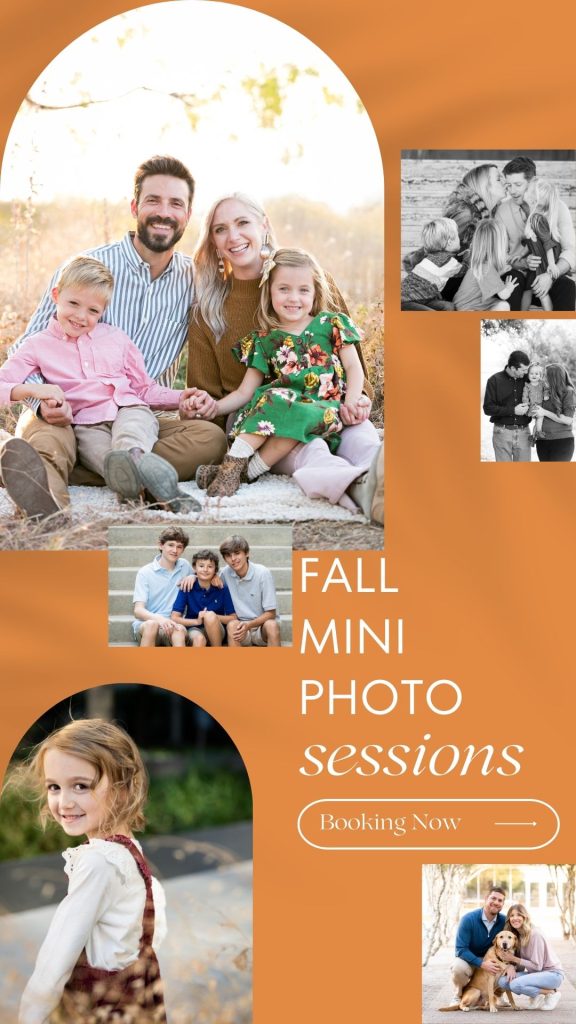 2023
FALL PORTRAIT SESSIONS
IN DALLAS AND FORT WORTH
If Starbucks can release their PSL line in the middle of August then it definitely isn't too soon to be making plans for Fall portraits! It's the perfect time of year for an updated photo to share online, holiday cards or to commemorate a milestone in your life.
Fall Mini Sessions are perfect for families with kids of any age, couples, pets and milestones. This year we are focusing on nature locations for our sessions for classic and neutral backgrounds.
Sessions are $359
(20% discount from regular mini rates)
And include:
20 minutes
All digital images from the session in high resolution digital download
See below to select your date, time and pay to save your session!
FORT WORTH DATES & TIMES
DALLAS DATES & TIMES