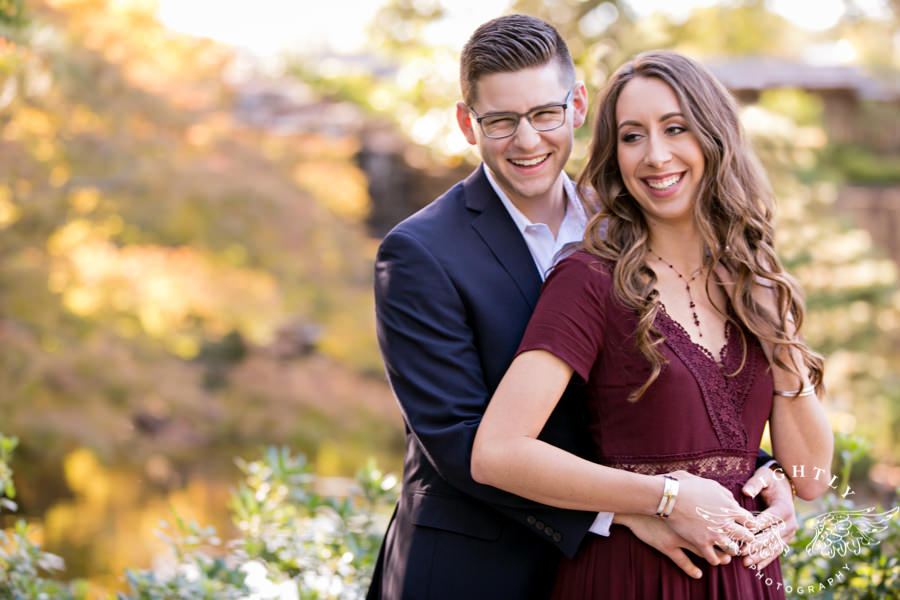 Meet Rachel and Chris. As you're soon to see, they could not be any cuter or sweeter as a couple. We spent their entire engagement session laughing and having a great time exploring the Botanic Garden in Fort Worth and later hiking up a very chilly waterfall.
It's no surprise that they were game for adventure, either. These nature-y scenes were a perfect way to celebrate that they fell in love in the beautiful state of Arkansas.
Here's their charming love story in Rachel's own words.
"We met through a study group! We were the same major in college – electrical engineering – and so most of the beginning of our relationship was spent in labs and engineering classes and doing homework. We have been dating for almost three years now. We met in Fayetteville, Arkansas and were just so lucky that we are from the same area!"
To propose, Chris sweetly crafted a replica of a very important date.
"He took us through a Fort Worth version of our first date! Our first date was in Fayetteville, Arkansas. Since we had already been friends for a while we had so much fun on our first date! So he re-created it. We went to Tokyo sushi and then went bowling, and then got ice cream. At the end of our first date was our first kiss… at the end of the other date, he proposed! It was perfect."
When they're not busy working or with friends and family, Rachel and Chris have a lot of shared interests.
"We love hiking, camping and now scuba diving! We have been to Disney World, and then went on a cruise to Grand Cayman, Cozumel, and Jamaica. We have also been to Perdido Key, Florida. We love warm weather and beaches!"
This engagement session was so much fun, I'm so excited to be shooting their wedding next year!
I know it will be a great time for all, especially these two.
– Jennifer