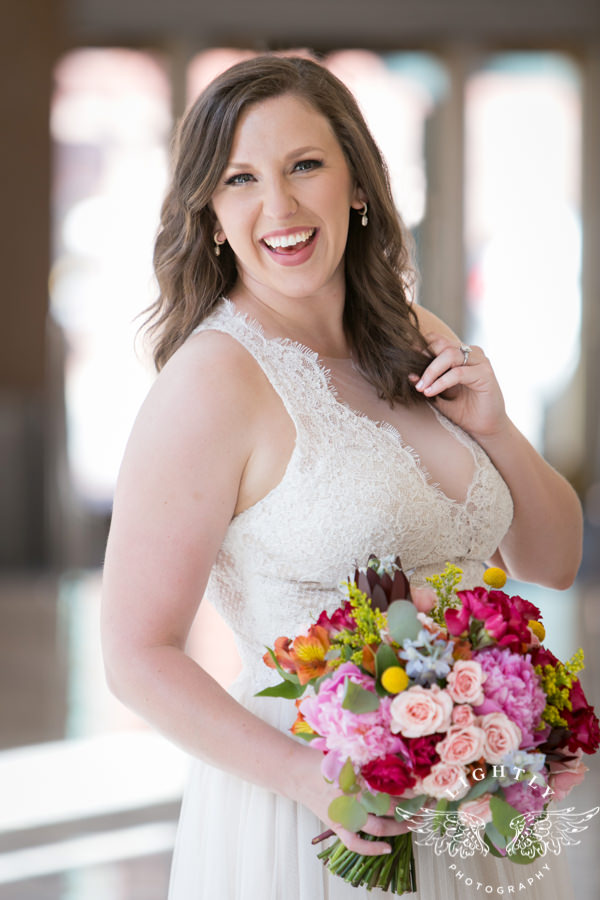 Even though
Angela
and I have only known each other a few months, she's been a good friend of the Lightly Team for several years now, which made the fact that I got to photograph her special bridal session a real honor.
It was a special session because it was actually celebrating
Angela
's 10th wedding anniversary! She and her husband decided to honor the milestone with "wedding day" looks for their vow renewal in Hawaii. And though I would have gladly gone to photograph her on Oahu, getting to photograph her in beautiful Bass Hall in Fort Worth was still a lot of fun.
As you can see,
Angela
is almost always smiling, which made her session such a joy! But I also have to give a special shout out to Jennifer Thompson Trotter at Lip Service Makeup for helping make sure
Angela
's natural beauty shone through, which it did, as you can see.
Angela
, happy anniversary! You make an absolutely stunning bride. You should definitely spend more time in
front
of a camera, friend!