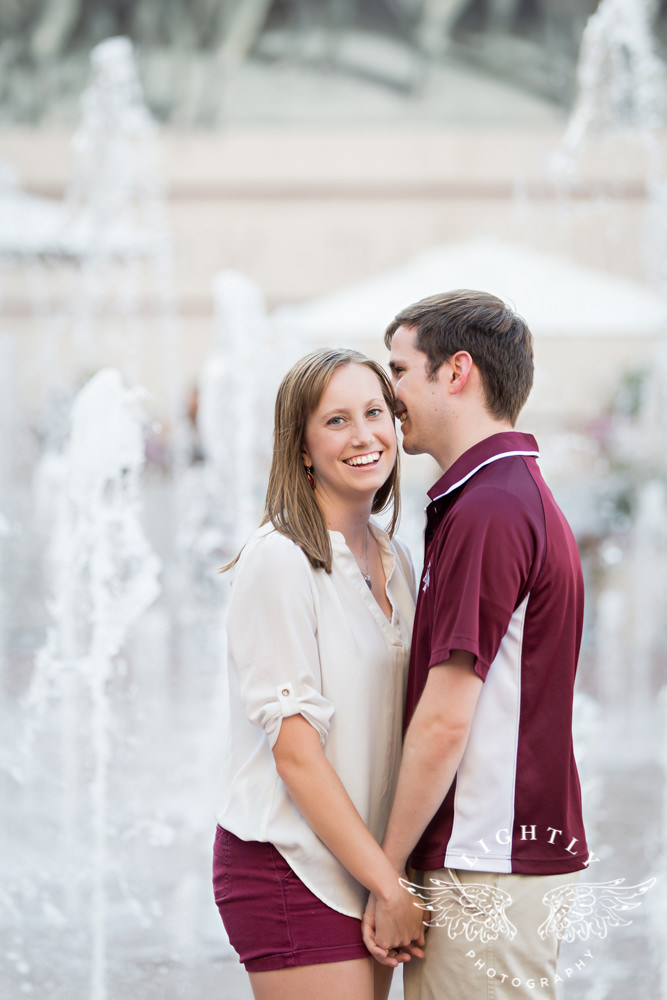 Kelly and Andrew are a great match! They're getting married next spring and I am super excited for the two of them. Here's a little bit about the couple in their own words:
"Andrew and I met in college at Texas A&M at the end of our freshmen year through a friend of friend. We started texting back and forth over the summer. He asked me to Midnight Yell (an Aggie tradition) and we've basically dated since then…Andrew did a great job with the proposal. He took me out to dinner under the pretense of seeing a play in Dallas (we tend to see a play a year, so I thought nothing of it). After dinner, he surprised me by taking me to the Dallas Botanical Gardens. He had a friend blocking off a quiet row of trees and walked me down an isolated path and asked for my hand in marriage"
Check out photos of these cuties below!
-Lindsey