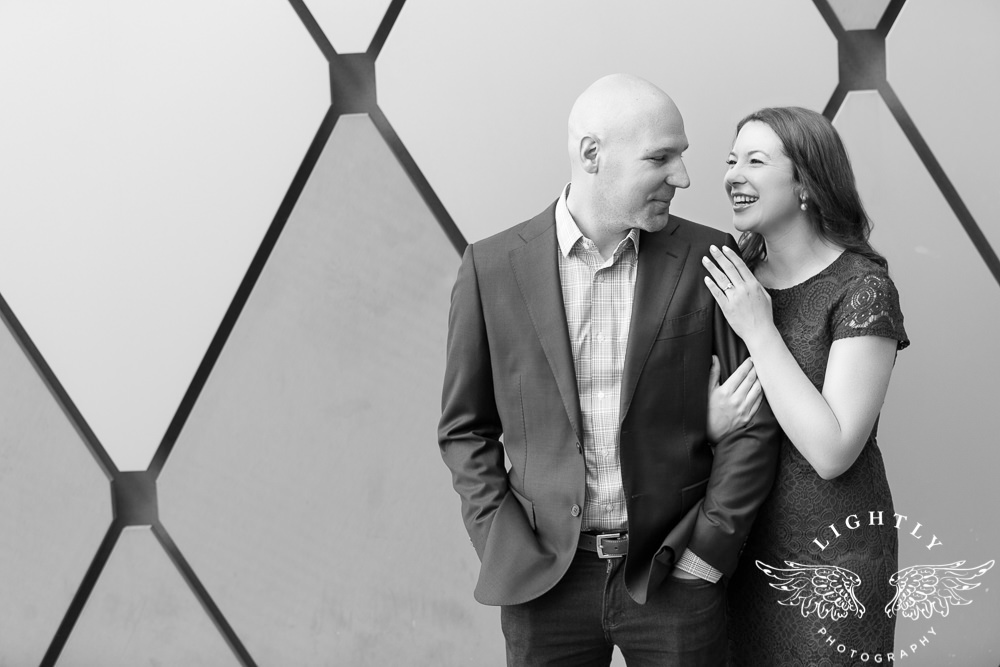 Laura and Jared are getting married this upcoming December at the Ashton Depot!  They are planning for a brunch wedding, which I am super excited for.  These two met through friends at the church where they are both very involved.  Their engagement story is so cute; Laura describes the night in her own words:
"Jared asked me a couple of weeks in advance if he could plan an early birthday celebration for me and said he would make me dinner. I thought the proposal could be coming as the celebration was set for a dating anniversary and was a year from the day of a special date early in our relationship. He was really normal throughout the day (we went on a home tour that I had found), so I didn't think it would actually happen. When we got to his apartment and it was normal (not covered in rose petals), I knew it wasn't happening and so just settled in to a nice evening with him. We ended up tag teaming dinner and making it together where I was a little frustrated because he was using recipes from an Irish chef and all the measurements were in European measurements. We still had fun though. 🙂
After eating our dinner – and the from scratch Guinness chocolate cake he made me, he said that he had an early birthday present for me. He came back with a gift bag that had a photo book inside. The photos were from our time dating and while this probably should have been a trigger, I didn't catch on at all and was absorbed in reliving the memories and enjoying the photos. He had also written a super sweet poem throughout the book (definitely should have caught on :)). About 3 pages from the end of the book, it said "I'll never love another" and that's when I knew it was happening. The last page of the book said "will you marry me?" and he got down on one knee and had the ring in his hand. I said "yes" immediately :).

What seemed like only a few minutes later, but apparently was 45 minutes, we heard a knock on the door and a bunch of friends came in for an engagement party. He had coordinated the whole thing and was paying careful attention to the time while I was processing being engaged :)."
I am looking forward to their big day in just a few months!  Congratulations Laura and Jared!
-Amanda