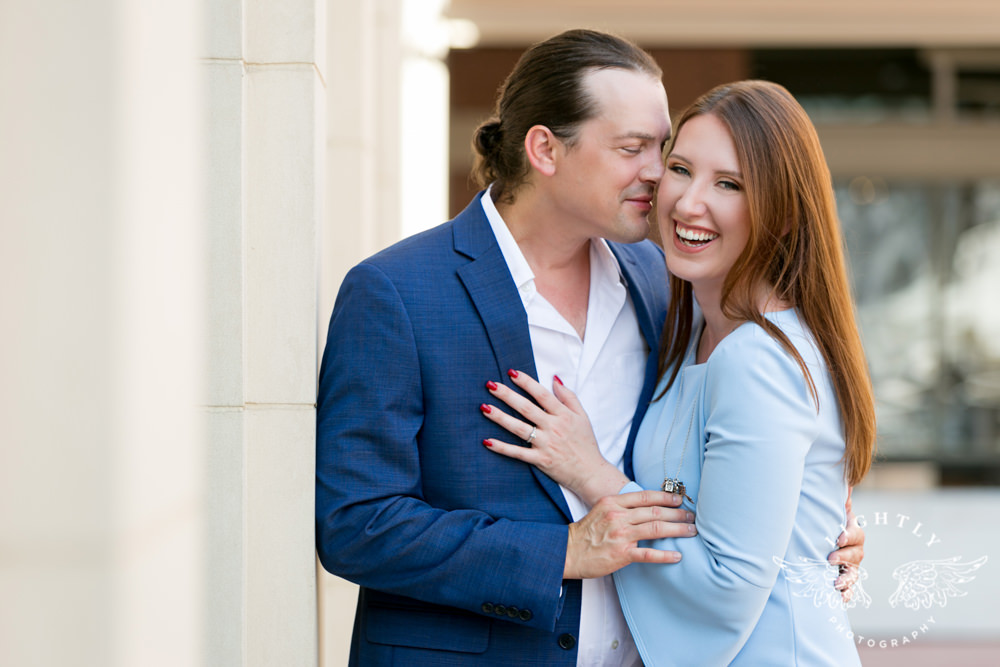 I loved getting to know Jessica and Rob during their engagement shoot downtown and in the stockyards.  They laughed the whole time, even though it was quite warm, which was very sweet!  Here's how they met:
"We met 5 years ago (April 2013) in Addison, Texas at Sherlocks. Rob is the guitarist for an 80s cover band called the Mullet Boyz and I was out with one of my friends – thought he was cute, so we stuck around and watched the show. Afterward we talked for a bit and exchanged numbers. A week later, he was playing another show in the area and invited me to come out – and rest is history!"
I can't wait for their wedding next year!
-Annie