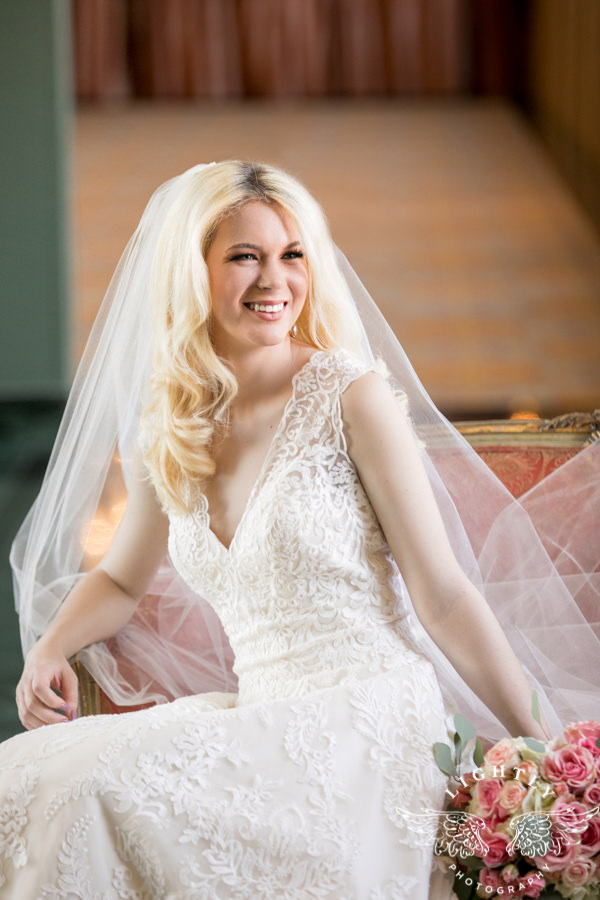 Lauren is not only a beautiful bride, but she is also one who couldn't help beaming with excitement and joy during her bridal portraits at Fort Worth Club. It helped that her friend and fellow hair dresser was there with her for both moral support, and the occasional flyaway fix, ensuring that she looked her best, felt fabulous, and had so much fun throughout her bridal session.
I loved how the architecture of the club made a great compliment to the intricate detailing on her A-line lace dress. In fact, beautiful dangling earrings and a colorful bouquet of pink roses and white hydrangea were all she needed to complete her perfect spring bridal look.
Lauren, you are a gorgeous bride and model, inside and out. Congratulations!
– Jennifer
Gown – De Ma Fille
Hair – Whistle & Sway