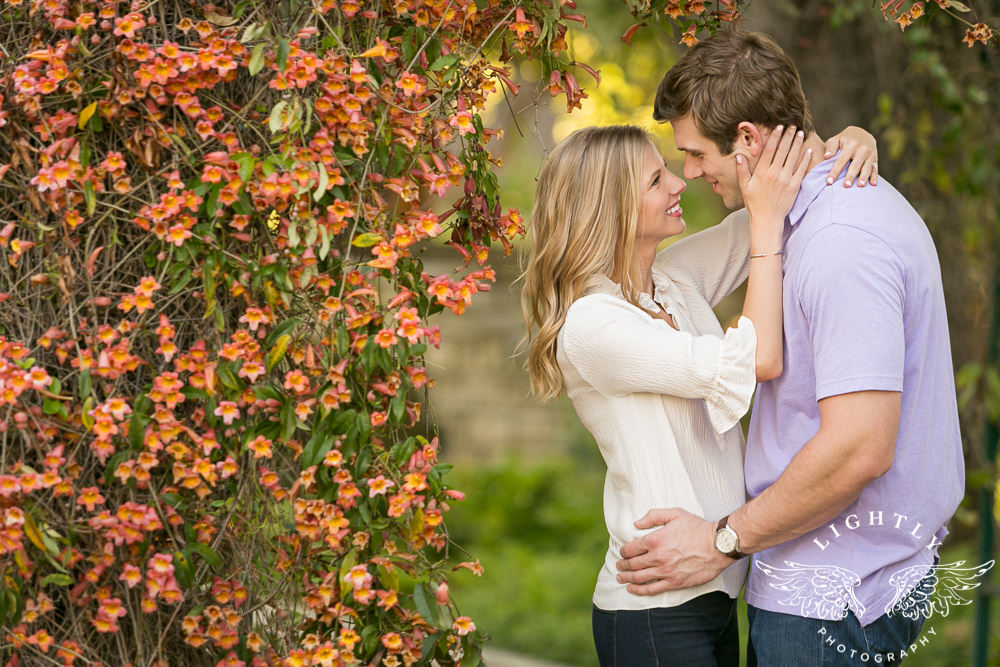 Oh my goodness gracious!  These two are just so precious I just can't even begin to explain just how cute they are!  Allison and Jacob met at OU and had a few classes together and ran with the same group of friends before getting together.  I love how Allison describes the proposal:

It was OU vs TCU weekend in Norman. Being from Fort Worth, my parents are big TCU fans so every time the two schools play each other we make sure we are in FW or Norman for the game. This year the game was in Oklahoma so I knew my parents and little sister who just recently graduated from OU as well were coming in town for the game. We had dinner plans at a fancy steak place downtown so I was all dressed up for that. Jacob had told me his parents had a banquet in Norman to go to so we were meeting up with them for drinks near campus. A little background here is that his parents don't get out of the house often because they prefer to stay home and his mom is a great cook. His mom also works on campus so the fact that they were planning on attending a banquet on a Friday night presented a rare opportunity for us to meet up with them for a drink before going to dinner with my family. We drove to campus, parked, and then started walking. I got wrapped up in a story (you can probably already tell that I tend to ramble!) and just kept talking and walking. All of a sudden, Jacob stops and grabs my hands. All I can remember that he said was "This is where we met. This is where we fell in love. And this is where I ask you to be my wife." and got down on one knee. And to top it all off, he had hired a photographer to capture the moment for us. I thought it was so sweet of him to do that because he knows how important stuff like that is to me. We ended up taking a mini photo shoot with this photographer around campus and then we were starving! The dinner at the steakhouse downtown hadn't been real all along – we ended up at this cute local restaurant in Norman where he had rented out a room and coordinated for both of our families to be there for snacks and champagne to celebrate! He knocked it out of the park. It was everything I could have hoped for and more – the perfect place that will always hold a special meaning to both of us, someone there to sneakily capture the moment, both of our families, champagne, and frosted sugar cookies! Literally the best night of my life so far 🙂
Allison and Jacob lucked out with the perfect day for their engagement session and were so giggly and sweet.  I absolutely cannot wait for their big day this fall!
-Amanda