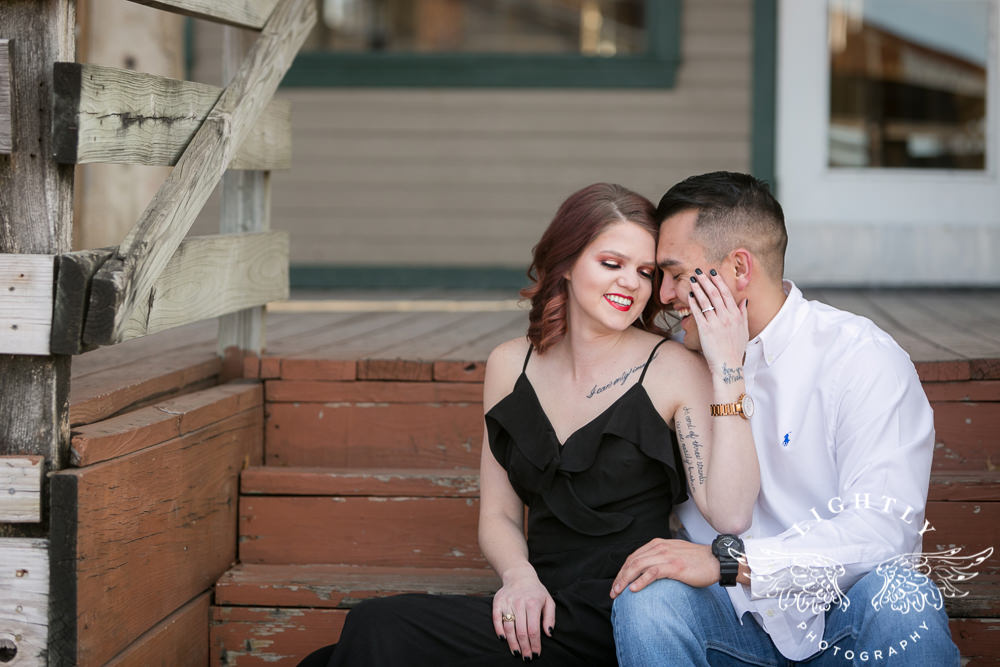 Emilee and Rodge are totally the kind of couple that just can't help but smiling and laughing when they're together. As a photographer, that made their engagement session in Fort Worth a lot of fun for all of us.
Of course, it might have helped that we went right back where Rodge popped the question, over the winter, under the sign at Stockyards Station! In fact, after we watched the daily stampede, we made sure to get several photographs in that very special spot.
Though it was still a bit chilly outside, they were such troopers braving the cold water in Sundance Square, so we could make sure and show off their new wedding day boots. I love their great sense of style, and how they snuggled up to keep warm. Congrats you two! I know your wedding is going to be something special.
– Jennifer