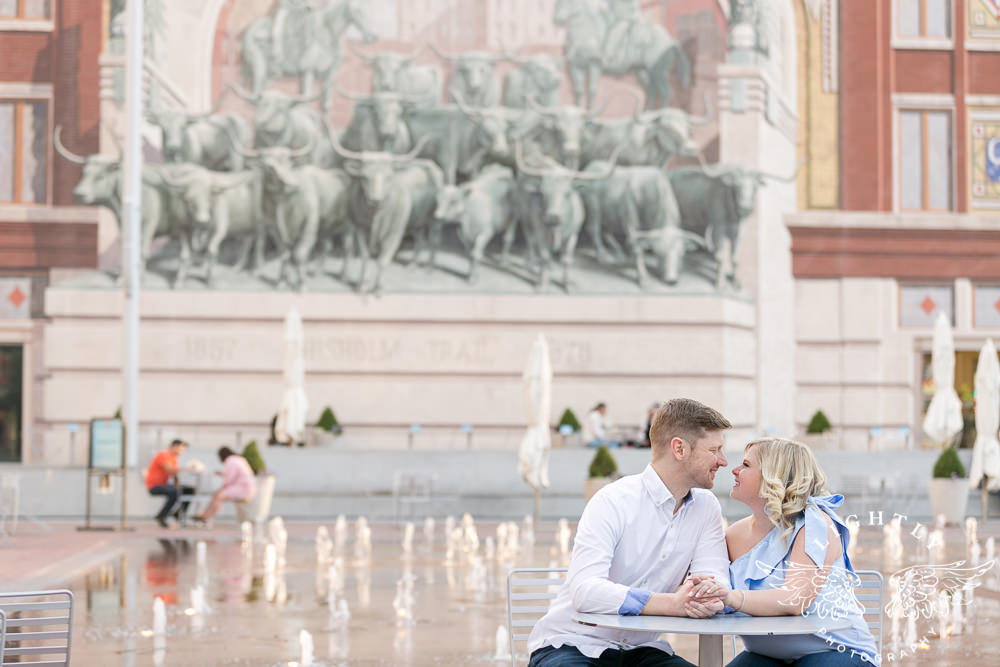 Alexis and Jesse are so much fun and they are absolutely perfect for each other.  Jesse knew just what to say to get some giggles out of Alexis by whispering sweetly in her ear that she smelled like Chick-Fil-A.  I mean, there are worse things to smell like, right?  These two have known each other for most of their lives, so they know each other pretty well.  Alexis tells us in her own words about how they met and got together:
"Jesse and I have been together for two and half years, however I have known him since I was six. I met Jesse as a child when he moved in with my aunt to finish high school. It was not until three years ago when really reconnected when we were both in my cousin's wedding. That night we talked all night at the rehearsal dinner and then went for drinks later which then lead to dancing all night long at a wedding the following day. Jesse and I dated a month before we became official, but that was easy because we were already attached at the hip."
I loved getting to know these two and I am so excited to photograph their big day this November!
-Amanda