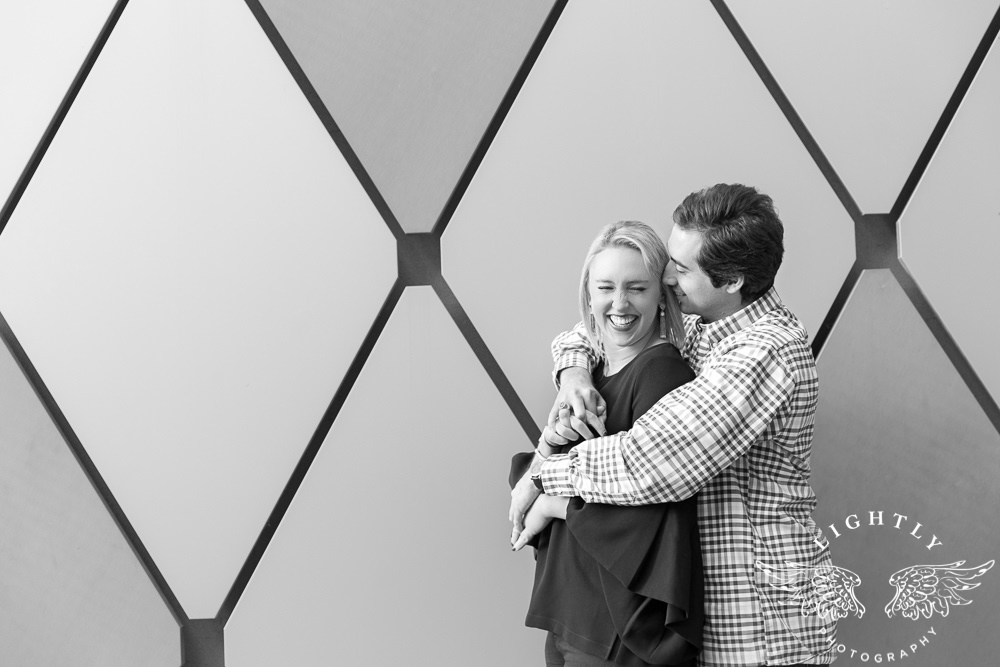 Lindsey and Matt are so cute together!  I had so much fun hanging out with them and their sweet dog, Bear, at their engagement session.  Lindsey and Matt met at TCU and are big Horned Frog fans.  I love how Matt incorporated all of that into his proposal.  Here is their story in Lindsey's own words:
"Matt did a wonderful job of surprising me! Since TCU is so close to our hearts, Matt planned the perfect proposal at Frog Fountain. Two of our friends from law school, Sanju and Olivia, came in to visit us to go to a baseball game on the weekend of Cinco de Mayo, 2017. On May 6th, we drove out to Fort Worth and had breakfast at Fuzzy's before the game. We took them on "a tour" around campus on our walk over to the baseball stadium, right by Frog Fountain. All of a sudden Matt was down on one knee and asked me to marry him. It was magical… and I was completely surprised!!! We then went to the baseball game, where I was again surprised that we were going to participate in the first pitch, and that Matt had gotten all of our friends and family to come meet us and join in the celebration and cheer on the frogs at the game! We continued our celebration at dinner with family and close friends (many of which had come from out of town) and after dinner drinks at Nylo. It was truly the perfect day"
I am so excited for their big day which will also be at Robert Carr at TCU!  Go Frogs!
-Amanda