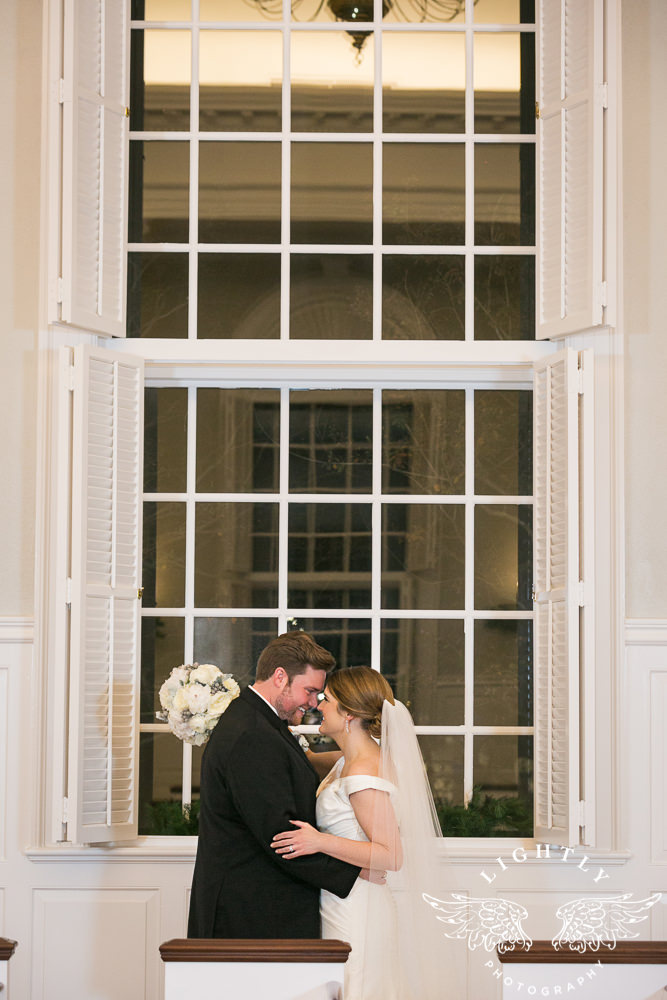 Wow.  What an incredible couple Ali and Caleb are!    I love how Caleb describes the way they first met and their courtship after that led to marriage!  Here is their story in his own words.
"It was the summer of 2015, and I was complaining to one of my best friends of how tired I was of being single and hated the entire process of first dates. My friend Amy listened patiently and began to plant inconspicuous seeds of getting to know Alexandra, the soon to be love of my life. I was taken aback because Ali not only lived 3.5 hrs away, but was also a devout Fighting Texas Aggie and in my opinion not my type. My how I was so wrong!!!!!! It was not until the Winter of 2016, that I finally took Amy up on her suggestion and boldly asked Ali out on a blind date to the Twisted Root burger and beer joint in a suburb of Dallas. I instantaneously felt a connection and could not help but see the beauty and kindness she had within. We spoke a few hours of family and friends and things seemed to flow so organically. A few days after our first encounter, I asked if I could call her and a few phone calls turned into another in person date.

Here is where the story goes south for about two weeks……… I got scared and nervous and did not follow up after our last date.

It finally was about a week before our awesome friend Amy's wedding, when I asked to see her again. I knew it was a long shot, because I was kind of a jerk but she kindly accepted my offer and went as my date.

We nervously met up the night before our mutual friend's wedding in San Marcos, where I introduced her to my stomping grounds, which included a sub-par burger joint and fantastic wine bar experience.

The organic conversations that fueled our first encounter was back, as we didn't skip a beat. I remember loving how natural I felt with Ali and hoped this would be my forever partner in crime.

The following day, Ali and I met up to attend the nuptials of Henry and Amy. I was insanely nervous and knew that I was about to embark on the most incredible journey and adventure of a lifetime………. I just didn't know how amazing it was going to be.

After the wedding, I asked if we could sit and chat a while. I nervously told her I liked her in the most awkward way possible and didn't know how it would work, but wanted it to work. She replied by inviting me to meet [her family] and I excitedly accepted her offer. I had no clue the amazing journey to marriage I was about to experience.

It has been a year since Ali and I first met. My heart still skips a beat when I gaze into her eyes. She makes me a better man and I cannot wait to make her my wife."
With only having 2 weddings left in 2017, I couldn't be more excited they they were one of them. These two are quite possibly the sweetest and most genuine people you'll ever meet and their excitement for life is so infectious.  Usually it's my couples' faces that hurt after smiling so much for photos, but this time I found my own face hurting from all of the smiling from just being around them and their families.  Enjoy some of my favorite moments from their ceremony and check back for their amazing reception!
-Amanda
A special Thank You to all of the wonderful vendors!
Wedding Coordinator – Tami Winn Events: Jamie Lemke
Bridal Gown – Stardust Celebrations
Hair/Makeup Artist – Elan Makeup Studio
Floral – Tami Winn Events
Paper Products – Paper Planet
Entertainment/Lighting – LeForce Entertainment: Ed Petty
Cake Artist – Mindy's Bakeshop
Catering – The Fort Worth Club